"This massage in a box is so amazing! Beautiful! So intentional!
Thank you xxxooo best gift to myself ever!"
~Shayne
"When I was first exposed to cupping, I felt a sense of warmth and release I had never experienced with traditional massage. I felt a surge of energy and increased circulation. I could tell a huge difference in my daily asana practice. I highly recommend! Getting the opportunity to practice these time tested and valuable modes of self care is a true gift!"
~Madeline
If you're like a lot of us, probably needing a little support right now.  
Maybe the weight of the world (and Zoom life) is giving you concrete shoulders, backaches, jaw tension, headaches, or all of the above. 
You're doing your stretches (kinda) or getting a massage when you can, but the pain just won't quit. It's eating away at you and affecting your life. You're becoming a grumpy-pants and something has to change. 
You're not alone, friend. So many of us are there as well. The good news is that it doesn't have to be this way.
What if you could get a massage sent right to your door?
Imagine... 
… melting the tension off your shoulders in less than five minutes after a long day of computer work. 
… easing sore muscles from your morning exercise even before the achiness sets in. 
… sleeping better and having more energy than you have had in a long time. 
… having the brain space to focus on what you love, instead of nagging pain. 
All with a simple tool that you can use at home. 
Enter: Massage in a Box. 
The Box provides everything you need to do cupping safely and effectively on yourself, giving YOU the ability to ease your own tension and pain. 
Massage in a Box puts the tools in your own hands to get relief when you need it most, regardless of your practitioner's schedule or whether or not you can find a free hour in your busy life. In as little as a few minutes cupping helps you ease tight muscles and relieve pain. With the Box in your self-care kit you'll be visiting your favorite practitioner because it's a treat, not a necessity. 
It's all about empowering YOU with the ability to get relief no matter what's going on in the world. 
Massage in a Box is carefully crafted with:
a wide variety of cups so that you can use them almost anywhere on the body and for any body type

locally-made herbal massage oil for cupping ease

handmade rose soaking salts with yarrow flower essence that leave you feeling truly cared-for

beautiful original art

lots of support for you to learn how to use the cups on yourself. That support includes a 30 minute video guide that you can watch any time and and live Zoom "office hours" where you can ask me any questions you need about how to use the cups for your particular needs
I know from years of experience that cupping is different from everything else out there. Instead of pushing into the muscles to release them like massage bars and gadgets, it creates more space and expansion in your body. It goes deep while still being gentle, melting away all that built-up tension. No need to endure the pain to get the gain. 
Living with pain and tension is expensive. You pay the cost in sleep lost, in missing out on fun and joy with family and friends, or in not being able to pursue your goals like you want. 
It takes a lot of energy, time and money to live with pain and tension. 
Let's reclaim those resources right now and invest instead in your self-care.  
It can be scary to take the tools into your own hands. We're taught to let others be the experts of our bodies. But nobody knows your body like you. Massage in a Box gives you the tools and support you need to feel your best, but the power has always and will always be yours.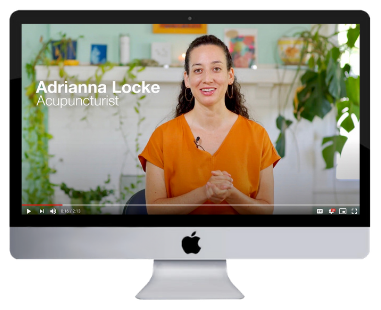 Massage in a Box includes a detailed video guide, high quality silicone cups, herbal massage oil, soaking salts, beautiful original art, and live support—everything you need to feel renewed in your body. And every part of the box is sourced with careful attention as locally and sustainably as possible, so you can feel good about every single part of this experience.
"I don't think I've ever received such a lovingly put together box. Really. It was as touch-like as possible in our covid era - filled to the brim with thoughtful, super scrumptious, quality items that awakened every sense. Anyone who needs a little extra love will want to say yes to this box. Adrianna, thank you for for pouring your heart and care into every inch. I feel it!"
Massage in a Box includes: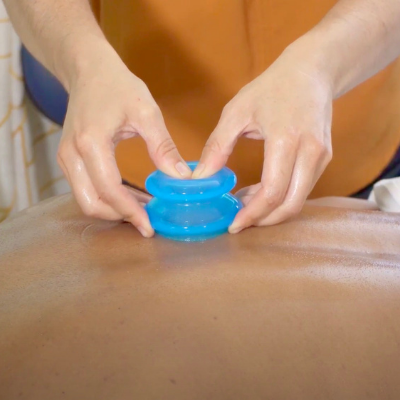 A Video Guide including a history and description of cupping, and step-by-step instructions on how to do cupping on yourself. This guide covers general cupping techniques and also examples of how to cup the neck, shoulders, forearms, and legs, perfect for pain and tension from computer and repetitive hand work, old injuries, as well as sore muscles from biking, running and other physical exercise.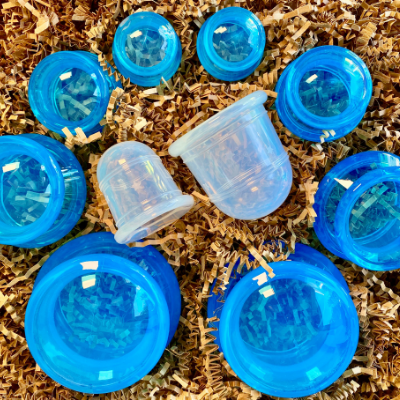 A set of 10 high-quality silicone massage cups. We include a variety of sizes and shapes to fit your body. These cups are chosen for their efficacy, durability, and ease of use.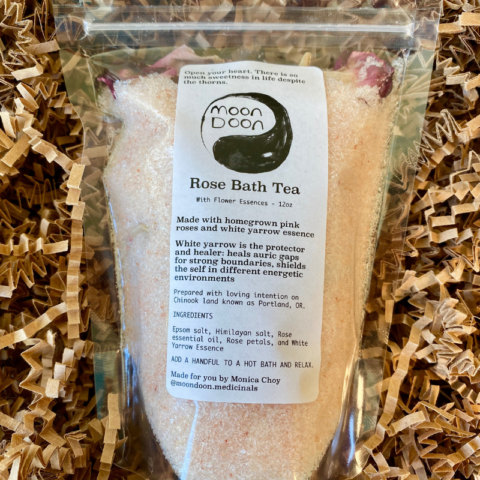 Soaking salts exclusively prepared for Massage in a Box. Rose essential oil reminds you of life's beauty among the thorns and white yarrow essence heals the energetic frays that come from the trials of the world, easing subtle tension in body and mind. Add them to a hot bath before, during or after your cupping session or use them as a soothing foot soak.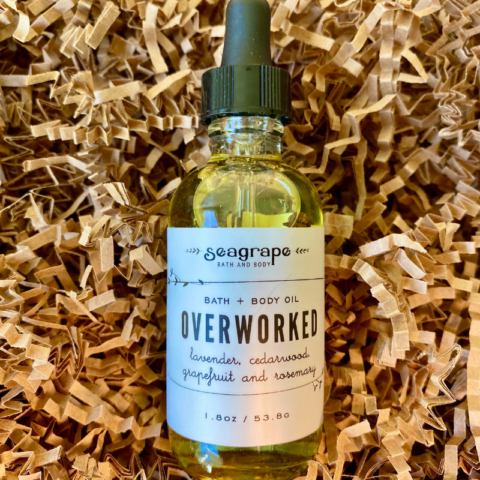 Herbal massage oil specially formulated to help ease tired muscles. It allows the cups to attach and move easily, and smells delicious!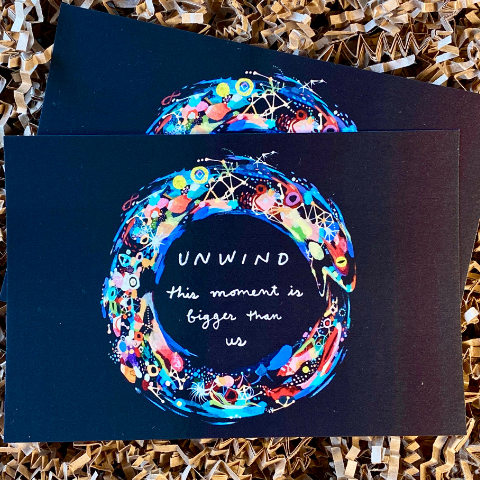 Original art in the form of two postcards: one to keep and one to share (snail mail style!) with someone special.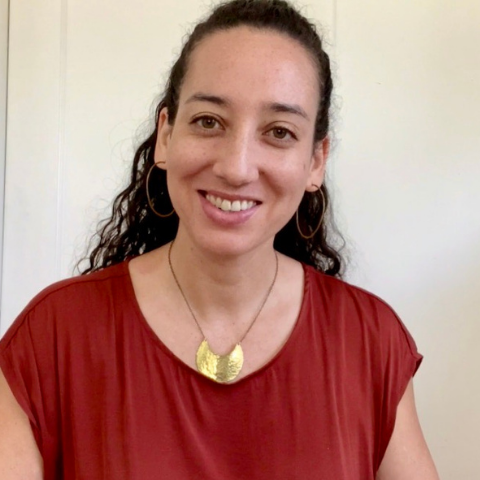 A group Zoom call where you'll get LIVE support and tips on how to incorporate cupping into your self-care. Support is the difference between a self-care tool that sits on your shelf and one that changes your life! We give you plenty with Massage in a Box.
"I love cupping because it feels like it gets to the deepest places where I hold stress and tension in my body. The release is amazing!"
"I love integrating cupping into my regular healthcare - it's like the cups vacuum out tension and pain and leave me feeling strong and more connected in my body."
Frequently Asked Questions
Absolutely! Cupping is completely safe to use on yourself, and has been used for thousands of years as a home remedy. You know your body better than anyone, including the professionals. With the video guide and live call included in the Box we give you plenty of support to use cupping confidently at home.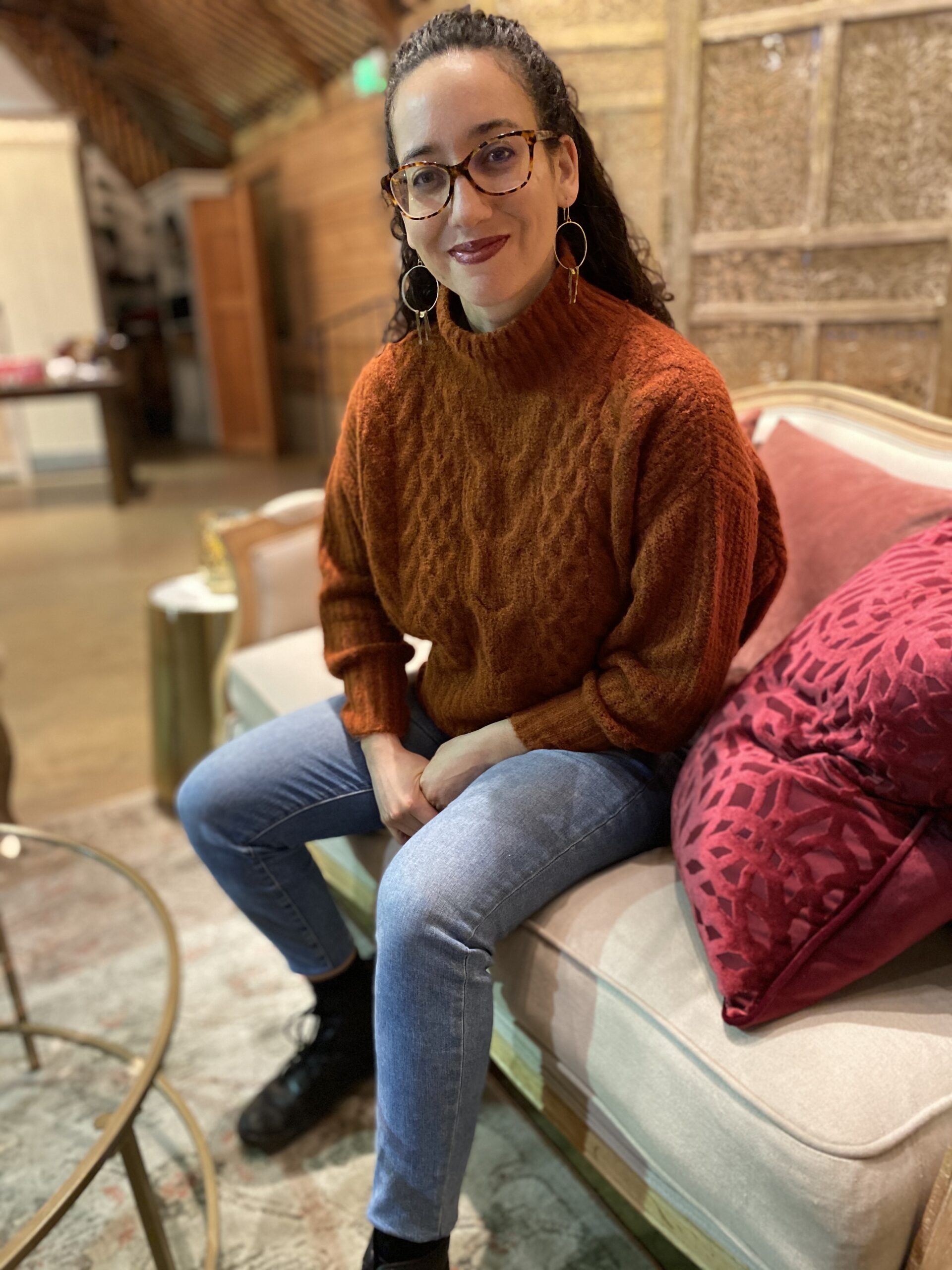 Hello there! I'm Adrianna Locke, licensed acupuncturist and healer based in Portland, OR.
I'm all about getting folk medicine to the folks. As we envision a different (and better) world I want us to reclaim the ancient technologies that get us in touch with the Earth and ourselves. I want us to reclaim our power.
Over the past 10 years I've worked with thousands of clients, helping them find ease, healing and empowerment through natural medicine. Before that I was a client myself, looking for answers after finding few in conventional medicine, surprised that some of my greatest healing came from the simplest tools—and the realization that I could use them myself.
My passion is to connect people with natural medicine who are looking for another way to care for themselves, a way more aligned with their heart and hopes for the world. I believe natural medicine, and the old traditions, are revolutionary. They have been for me.
When I'm not geeking out about the healing arts you can find me reading speculative fiction, traveling the Star Wars and Marvel universes, putting my hands in the dirt, waging LEGO battles with a master-building 6-year-old, and snuggling our boisterous cat Avalon.