When your body feels "off", it impacts your entire life.
It's difficult to focus at work. It's challenging to be present with your loved ones, or find the energy to pursue your goals.
You don't feel like your best self.
Let's take a breath.
Just one. 
I know it takes a lot to show up here, curious and looking for answers about your self-care. 
I'm going to tell you a secret: you already have the answers. You are already the expert of your own health. 
Back behind all the voices whispering (or shouting) to the contrary is that voice that is yours that already knows. 
Let's empower that voice. 
Because it's not about the next quick fix or gadget. It's about liberating your health, your body and mind, from the lie that you can't trust your own inner knowing.
It's time to reclaim your power. 
Adrianna, Licensed Acupuncturist
Hello there, I'm Adrianna. And I love my work.

Is it even work when you get to help amazing people feel their best?

So many folks come to me looking for an expert to tell them what to do. But, the hard truth? I can tell you what to do all day long, but it won't change how you feel about your health.

Ouch. I know, it hurts a little.

The beauty? The expert you seek is you and working together to cultivate that inner voice WILL change EVERYTHING! 

I'm dedicated to you and your self-care because empowerment is the doorway to healing, not dependency. That freedom and respite is already available to you. Let's uncover it.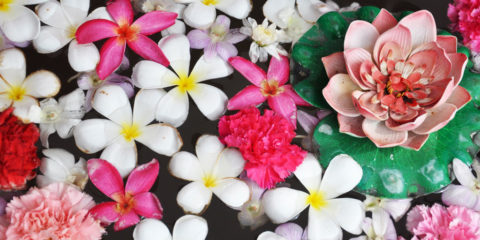 Last month in the middle of a health crisis I realized something surprising: Marie Kondo knows a lot about healing.
Read More

→
For all the fans of Star Wars and traditional Chinese medicine. This one's for you.
Read More

→